Article #7 - How to be a great manager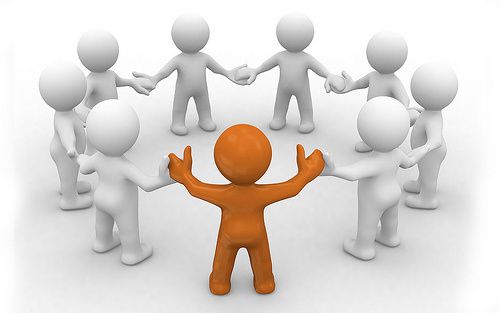 You are a manager. You do your work everyday, managing your company, your department or your team. But do you really have what it takes to be a great manager? How could you improve your management techniques? Trendy Management is here for you today to show you how easy it can be to go from good to awesome.
Step 1 : Do the work you're supposed to do
Delegating tasks is only fine when you do your part of the work. Being a leader doesn't mean being on top and giving orders to the ones belowy. Managing a team means showing the way in order to reach a common goal. Yes, you heard it. Common = you're a part of the adventure. Let's picture this as a boat. You're the captain of a boat trying to reach a important destination. You know that you'll go through storms on the way, and that's when you will need your team. But if you've not done your part of the job by leading the boat on the right way, the work of your team will not be efficient at all. Most of its members will do things the wrong way. The boat can't reach its destination without you it wouldn't go forward without the work of your team. To make sure that your team will work, show its members the example! You'll get respect and work in return. And trust me, it will not kill you to do it properly for once.
Step 2 : Be real, be a human being
Being a manager doesn't mean not being human or should I say being on top of the hierarchy doesn't mean being untouchable and distant from the rest of the team. It is very important to get to know the team members personally, even the trainees. Let them know about the real you. Aknowledge the fact that the members of your teams are also human beings and not machines. They often need reward (the carrot and the stick?), and recognition! Take time to inspire trust. And when you make a mistake, apologize. It will not destroy your image, it will improve it. Learn to listen and understand others.
Step 3 : Acknowledge the positive
Always make sure you value the positive in your staff work. Don't be a horrible boss, someone who only notices mistakes when they happen. Even if something has been missing, let your team members know about the good points of their work. As it is commonly said, "Positivity breeds positivity". On the contrary, negativity demoralizes people. Take time to sum up what has been done and what's left to do. Give feedback to your employees.
Step 4 : Be innovative!
When the moral of your troops is down, find other ways to cheer them up and improve their work efficiency! Organize trainings, journeys or a day to strengthen their team spirit.
Step 5 : Use different management techniques!
You can be aggressive but it needs to be a short-term solution. Some problems can only been handled smoothly. Be adaptable.
Step 6 : Lead by example and trust yourself
Make sure every single member of your team knows what is the final destination of the "boat". Show them what you expect them to do. Take time to explain things clearly. Show examples of what has been done and shouldn't be repeated or on the contrary, what has been a success in the past of the company. Be self confident, be charismatic, show them you are the one but NEVER be cocky about being their manager.
It is now time to let you go, and I'm sure you will become an exceptional manager in the future as your perception of your job changes. If you've enjoyed this article, make sure to leave some feedback in the comment section below!
Cécile Perrin - English track, Group B