Article #5 : Cigarette break decreases productivity
With the prohibition to smoke in the office, smokers are multiplying the cigarette breaks during their office hours. What are the consequences?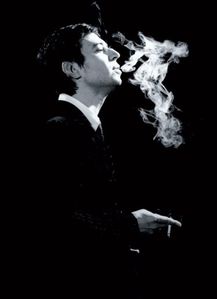 First of all, cigarette breaks generate a waste of time: even if the duration of the cigarette is about 5 minutes, you have to take your coat, find your cigarettes in your bag, ask if your co-worker fancy a cigarette too, wait for the co-worker to take his coat and his cigarettes, then take the elevator, smoke the cigarette and go back to your office. For 5 cigarettes a day, you waste about an hour of work. This represents an enormous lack of productivity ; especially since smokers are more likely to be ill than non-smokers (about 2 days more of absence per year according to a study of 2009).
A waste of time at work is obviously a waste of money too : the cost of a smoking employee to his company is between 2500€ and 5000€ per year according to the different studies made on the subject.
What are the solutions considered by the different managers ?
First solution : help the smoking employees to stop smoking by paying them a cure.
This solution is expensive (the different cures cost about 600€ per employee) but effective, and encourage the cohesion of the team : the smokers are put together in groups to make the process easier. Studies also show that the results are even better when the supervisors, and bosses are implied too and lead by example their employees.
Second solution : Install a smokehouse in the building.
This solution is expensive too, and under strict regulation. Some companies made the installation of smokehouses their business, and offer an installation for a price between 3000 and 10000€. This solution helps to save time (about 40 minutes per day per smoker) and becomes profitable when the smoking employees are more than 40.
Third solution : Hire non-smokers over smokers.
Even if this is discrimination, a non-smoking manager would prefer to hire a non-smoking employee (in the case of 2 equivalent employees) because he increase the productivity of the company, and save money. However, smoking bosses are much more tolerant, and will not care about the smoking habits of their employees.
Eventually, managers should try to talk about the cigarette break issue to their employees with tact before using any of these solutions that are quite extreme, and can mainly be applied only in big structures. What is your point of view? How would you react if you were the manager of a team ? Express yourself !
Julia Simon
English Track Group B